Basic options #
To enable Info section on your homepage go to:
Appearance >> Customize >> Home sections >> Info section and enable this options.
Disabling Overlap Slider option will give you 3 heading options. So you can use this section as any other section on homepage.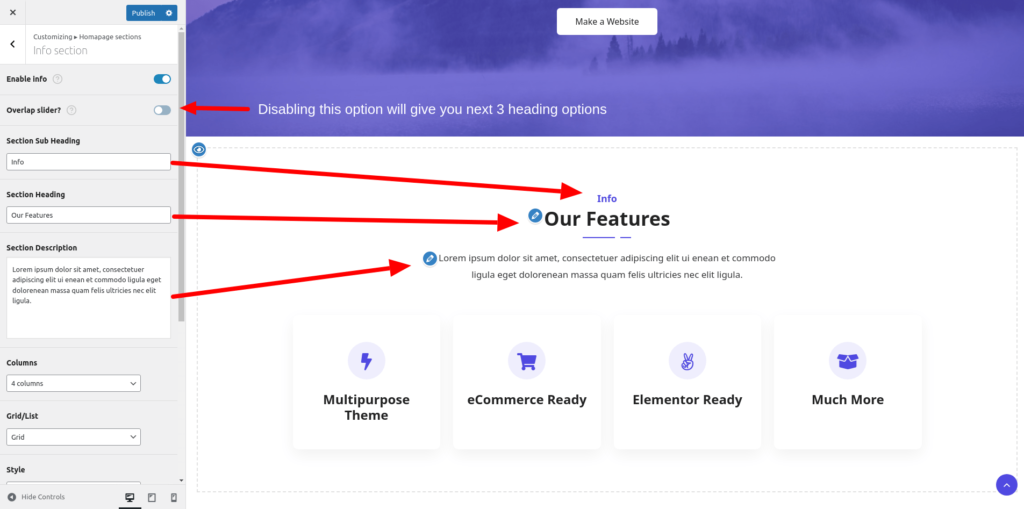 Info content #
To add new info box click on 'Add new info' button, a new repeater item/slot will be added. Fill the content as shown in the below screenshot.
Clicking on icon will open a icon picker from there you can choose FontAwsome 5 icon. See screenshot.