To show this section we need to create a page so go ahead and create a page title it anything you want, we are going to call it Extra section.
You can add content to this page by adding blocks or you can copy patterns from wordpress.org and paste in it.
We are going to use pattern in it's content, so go to https://wordpress.org/patterns/ and copy a pattern. We will use this pattern: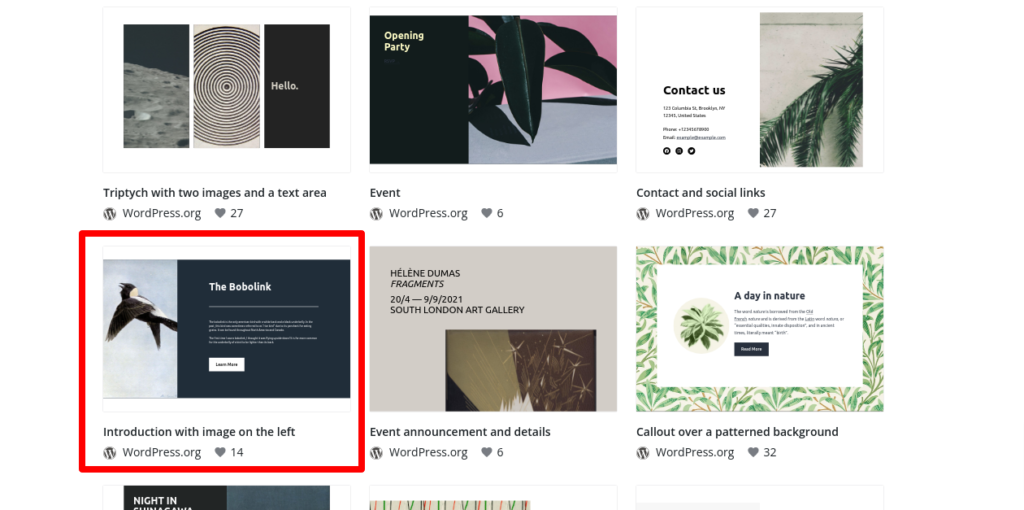 Now paste this patterns in your Extra page content: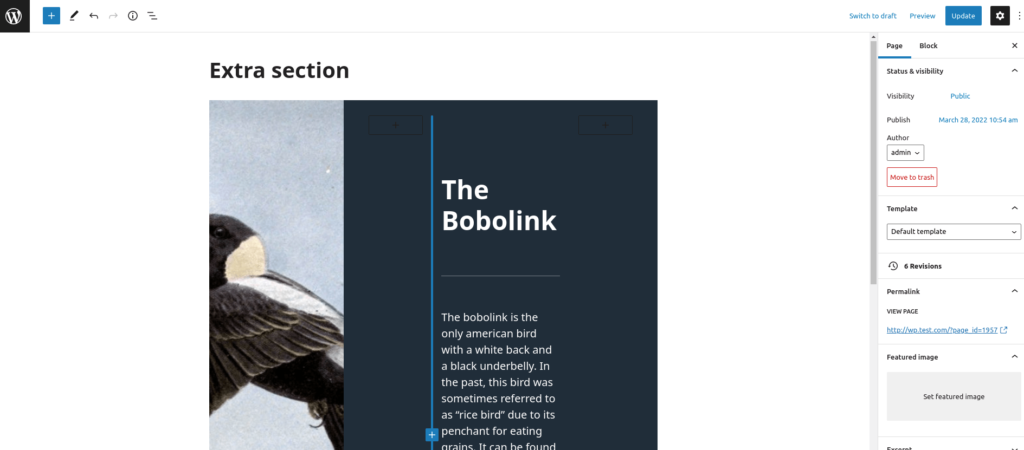 Now go to Appearance >> Customize >> Homepage sections >> Extra section, and enable this section.
A page drop-down will appear, select our page 'Extra section' we created recently.
You can use this section to show anything you want like portfolio, contact form, newsletter forms, just put the plugin shortcode in page content.
Design options #
Please refer to Design options article for detail explanation about this settings.